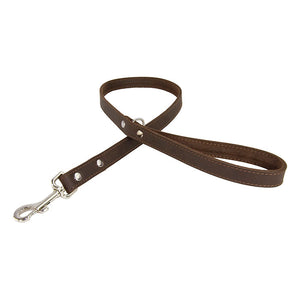 This leather lead is made from strong leather that is soft to touch.
It's hard to convey the quality of this lead in photographs.  It's extremely well made from beautiful leather. 
This lead perfectly matches the Leather Whippet collar.
Having said that, you don't need to own a whippet to love this soft leather lead! It comes in three beautiful colours, Grey, Brown and Black.