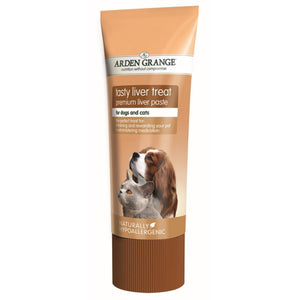 Pals, I love this tasty new paste, so does Betty!

Tasty Liver Treat is  perfect reward or training aid for adult cats and dogs.
It is also a great way to give medication, either mixed in with a crushed tablet or with liquid medications on a dish. 
Grain free and highly palatable
Ideal for administering tablets
Can be used as a training aid to encourage recall
Also great in a Kong or on a Lickimat!