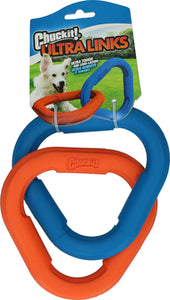 These ultra sturdy rings are made for hours of playing pleasure with your dog. Ultra-strong and durable rings with the patented 'no seams' technology to prevent the rings from being pulled apart and tearing.
For pulling games and chewing
Made from sustainable and natural rubber
Gentle to the teeth
These are for supervised play, pals.  They aren't for leaving with your dog as they will get chewed.  We suggest you use them to play together.
23 x 14 x 13 cm