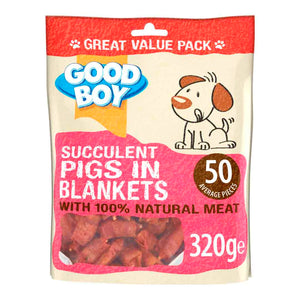 Bob's favourites! In a big 320g bag.
Good Boy pigs in blankets are wheat free and have no artificial colours or preservatives.
Suitable 4+ months.  These are a complimentary treat to be given as part of a balanced diet.
What am I eating? Chicken breast, duck breast, pork, glycerin, corn starch, chicken liver, pea protein, pork flavouring, salt.