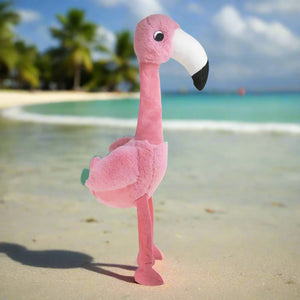 KONG Shakers Honkers is a festive flash of pink whose internal neck features a texture that satisfies a dogs' natural chewing instincts while the long floppy legs spark shaking and tugging playtime fun.

The KONG Shakers Honkers low tone squawk and the reinforced plush design keeps dogs tickled pink and playing longer.
Pals, check out this cutie! Who doesn't love a flamingo!